As the weather starts to cool down, a gas heater is a great choice for keeping you warm through the winter months. But, before you decide on the right gas heater for your home, there's a few things you should consider.
Flued vs unflued gas heaters
Unflued gas heaters emit water vapour, nitrogen dioxide and carbon monoxide directly into your home, which can make your house damp and create health risks if you don't have enough ventilation. On the other hand, flued gas heaters have a flue that conveys all combustion gases and water vapour outside of your home, for cleaner air inside your home. If you choose a flued heater, you can go for either a flued gas space heater (portable heater) or flued gas fireplace - both of which use LPG gas.
Energy Star rating
Look for energy star qualified gas heaters as they deliver heat more efficiently, saving you money on your heating. Energy rating labels can assist in selecting an energy efficient gas heating appliance. The Energy Efficiency & Conservation Authority (EECA) recommend flued gas heating appliances that have a 4 star or greater rating by the Australian Gas Association (AGA) as these have earned the ENERGY STAR® mark. This means the gas heaters and fireplaces are at least 79% efficient at converting gas to heat.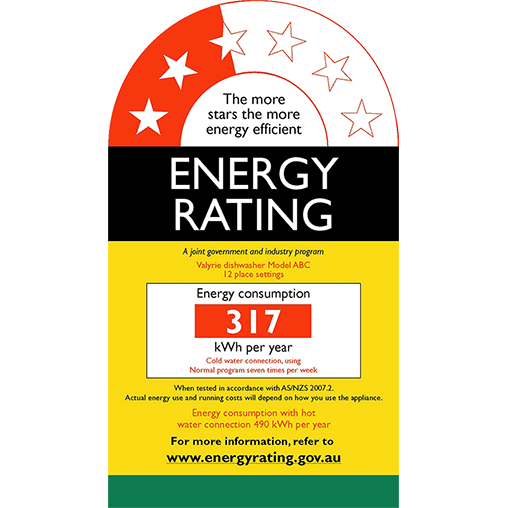 The AGA energy rating label shows three important pieces of information:
Maximum Heat Output. This is the highest heat output. Use this figure to make sure that an appliance is big enough to heat the space required.
Annual Energy Consumption. This is the amount of energy an appliance would use if it were run for 2 ½ hours on high setting and 2 ½ hours on low setting for 100 days per year.
Star Band. This is the visual representation of the annual energy consumption and is great for a quick reference. It should be used for comparing one gas heating appliance with another. Remember it can't be used to compare appliances of other fuel types.
Installation requirements
Gas heaters are easy to install as they do not require a building consent, however they do need to be installed by a registered Gasfitter and a gas certificate must be issued for the installation.